Boost Your Digital Adoption through Surety Software Training and Support
Surety
Mar 19, 2021 12:01:32 AM
Boost Your Digital Adoption through Surety Software Training and Support
Would you believe 70% of large-scale transformation projects never reach their stated goals?
That's a sobering statistic, but it's not surprising when you think about how organizations fail to get employee buy-in, provide management support or foster collaboration when introducing new technology in the workplace. It ultimately leads to low or no adoption of new surety software.
You've probably seen it at your own company. You invest in a new system only to discover no one's using it. Employees continue to rely on old, inefficient processes. You may as well have thrown the money away.
According to the technology training company Userlane, "Low digital adoption derives from lack of continuous training and performance support and prevents companies from reaping the potential benefits they would gain from the introduction of new and more efficient processes."
In other words, without wide-scale adoption, you'll never achieve the productivity increases or cost savings you'd expect from digitization.
That's why it's so important when acquiring new surety management systems to look for solutions that offer robust software training and support. In assessing total cost of ownership in a new enterprise system, it's critical that you include these components in your calculations.
Surety software training leads to increased productivity
There's plenty of evidence to indicate that training leads to higher profit margins and increased revenue per employee. So when talking to systems providers, make sure you put service, support and learning on your list of questions to ask. Here are some considerations:
Look for a company that's willing to be a long-term partner, not sell you a product and then walk away. Given the investment you'll be making, you want a provider that will be there for you and is willing to work with you to optimize your system.
Ask about the onboarding process. Will the provider take the time to assess your needs, and understand what aspects of your current system need to be integrated and where there are gaps? How much time will they spend on-site? Will they help you create business rules? Integrate APIs? Will they continue to work with you after your system is up and running?
How quickly will the provider respond when you have a service request? How does the support ticketing process work? Are there certain requests that need to be handled by your own IT team? Look for companies that can give you a same-day response, with a resolution within two days.
Does the provider offer on-site training? Will they provide follow-up and refresher classes? Do they offer online learning and support? A library of tutorials? Do they provide easy-to-follow documentation?
Do they provide bug fixes and regular updates? Do they have a roadmap for future upgrades and improvements?
Don't underestimate the value of software training and support. In one study, Motorola found that every $1 it spent on training translated into $30 in productivity gains within three years. Training and support can make the difference between whether your surety software system is widely adopted or completely abandoned.
Tinubu Surety is known for its high level of service, support and training. Contact us to find out more about our cloud-based solution for automated underwriting and surety management.
Reactive Innovation is not Digital Transformation
An interview with Thomas Frossard, Head of Innovation & Surety products.
Read more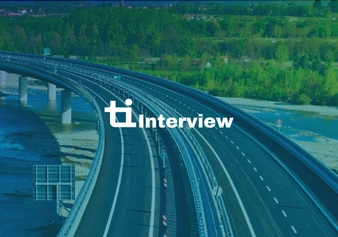 ---
Most recent articles
Credit Insurance
Sep 11, 2023 5:59:37 PM
Read more