Nov 3, 2021 2:00:00 PM
Tinubu at InsurDay 2021
InsurDay is the day dedicated to innovation in insurance. Organised in Paris by Finance Innovation, the event brings together startups, large groups, innovative companies and investment funds to jointly think about the solutions of tomorrow.
The 2021 edition will be marked by Open Insurance with a large number of debates, conferences and round tables. 300 participants are expected to come from all networks of fintech and insurtech. All major players and CEOs of iconic startups should be there too!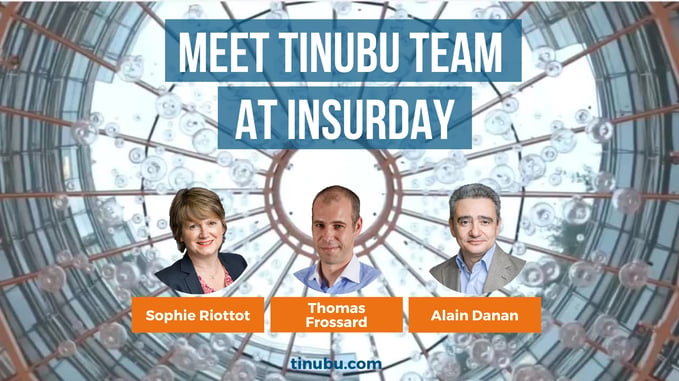 During Insurday, you will be able to meet some members of the Tinubu Square team including Sophie Riottot, Group Sales Director, Thomas Frossard, Head of Innovation and Alain Danan, Marketing Director.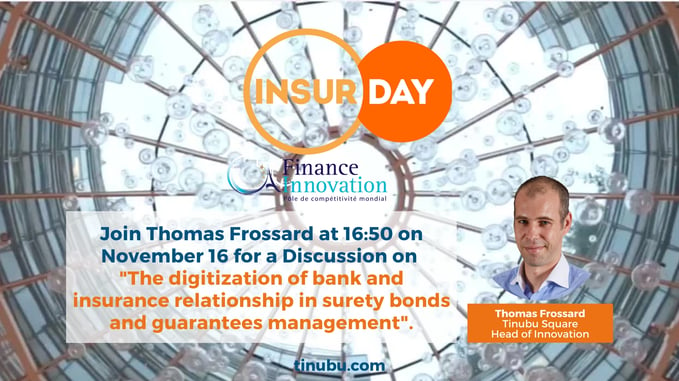 On Tuesday 16th of November at 16:50, Thomas Frossard will be discussing "The digitization of bank and insurance relationship in surety bonds and guarantees management" with Virginie Patte, Intelligence and strategic projects manager at Atradius. The moderator for this debate will be Bertrand Lézat, Consultant Manager at Herdia
Discover the full program and register on the Finance Innovation website.
To book your ticket,

register via this link on the Finance Innovation website and receive a

50% discount

or use the code: TS50INSURDAY


Tinubu Square is a proud sponsor of InsurDay!
Reactive Innovation is not Digital Transformation
An interview with Thomas Frossard, Head of Innovation & Surety products.
Read more