Feb 1, 2023 11:06:50 AM
Tinubu at ExCred International 2023 in London
ExCred International is the leading event for insuring global trade and investment. Tinubu is thrilled to sponsor the 2023 edition. Our team is also looking forward to meeting you in London.
During ExCred International 2023, you will be able to meet Tinubu Subject Matter Experts in insurance, Marc Meyer, and Micheal Feldwick and our Regional Sales Manager for Europe, Benjamin Le Forestier.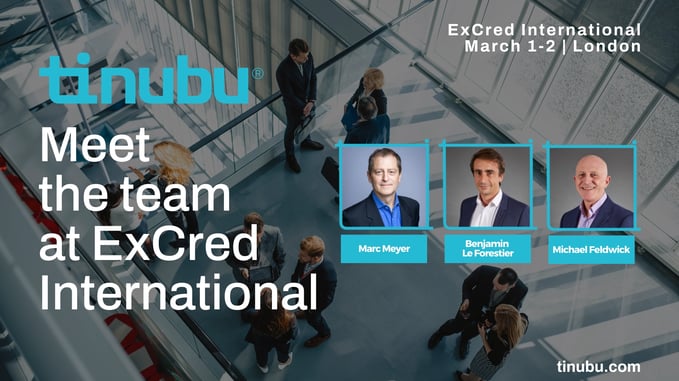 They are excited to share our latest projects and the digital highway of the credit insurance and bonding markets that Tinubu is building!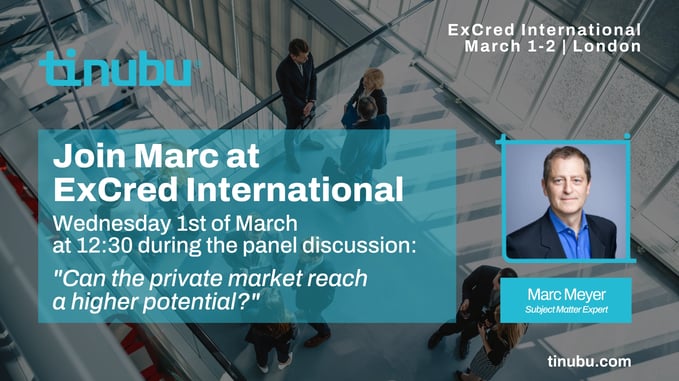 On Wednesday 1st of March at 12:35, Marc Meyer will be one of the panellists of the conference: "Can the private market reach a higher potential?" alongside:
Lara Biermann,

Business Expert Credit & Surety at Schumann

Artūrs Karlsons, Associate Director at Berne Union

Jim Thomas, Global Head of Credit & Political Risk at Everest

Phil Bonner, Partner at Howden Tiger
They will discuss together the following topics:
The private market for credit and political risk insurance has been profitable over the long term, most noticeably in the past three years. Yet penetration levels are quite low, governments have limited trust, and reinsurance capacity is under threat whenever the credit outlook deteriorates. What can the market do to reach a higher potential?
How can the market improve support from key stakeholders, e.g. governments and reinsurers?

Is there a need for an EU-wide export credit agency, or can the private market fill the gap?

Why did governments feel the need immediately to step in at the outset of Covid, and how can the private market gain more trust from them?

Do we work hard enough to have a good brand image with key influencers?

Do we handle our crises (e.g. Greensill, Ukraine, Recessions) optimally?

Would more diversity of supply (e.g. new entrants) in the short-term business help us to reach a higher potential and better penetration?

Should the industry invest more in training to reduce reputational risks?
To book your ticket,

register via this link on the Informa website and receive a

30% disc

ount

or use the code: FKW54566TNBE


Tinubu is a proud sponsor of ExCred International 2023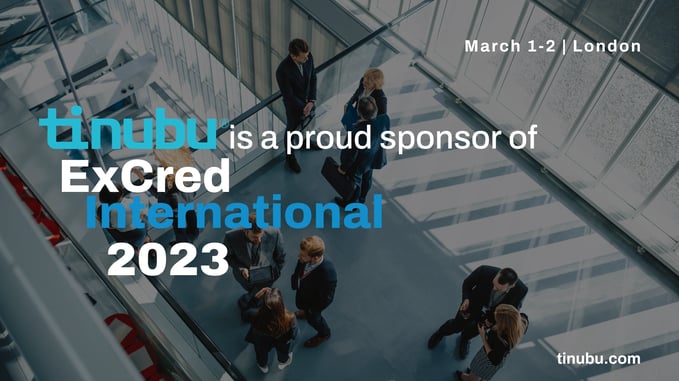 How can medium and long-term credit insurance respond to a constantly changing world?
A white paper to learn how can digitisation enhance your medium and long-term business?
Read more