Mar 22, 2021 7:57:50 PM
Tinubu at ExCred Digital 2021
This year, ExCred, one of the export credit insurance industry major events, will be Digital. Tinubu Square team will participate on March 23 and 24, alongside our partner Trade Finance Global.
This virtual edition should offer fantastic contents in order to learn more about how the industry is navigating insurance capacity and risk appetite, changing banking regulations, debt sustainability, the growing role of multilaterals and the state of sustainable finance across export finance.
ExCred Digital 2021 will also bring great opportunities to network with our team of experts and find out how Tinubu has accompanied Credit Insurers and Surety players around the world in successfully managing evolving challenges.
Our team including Marc Meyer, Emmanuel Pezé and Nicolas de Breteuil will be available to meet you in the virtual networking hall.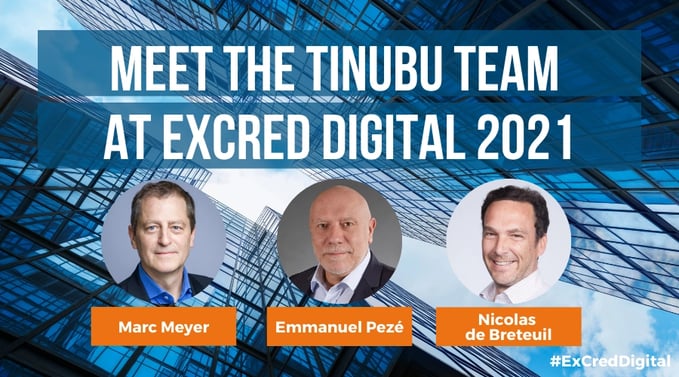 To book your virtual ticket, register on Trade Finance Global

. 
Need to rethink the public versus private model?
A market analysis thought by Jérôme Pezé, Tinubu's Chief Executive Officer and Founder.
Read more