May 17, 2023 3:15:00 PM
Tinubu at the 2023 SFAA Annual Meeting

The Tinubu team will be in Washington, DC for the 2023 Surety and Fidelity Association of America (SFAA) Annual Meeting on May 31 - June 1, 2023.

If you would like to book a one-on-one session at the conference, please send us a message.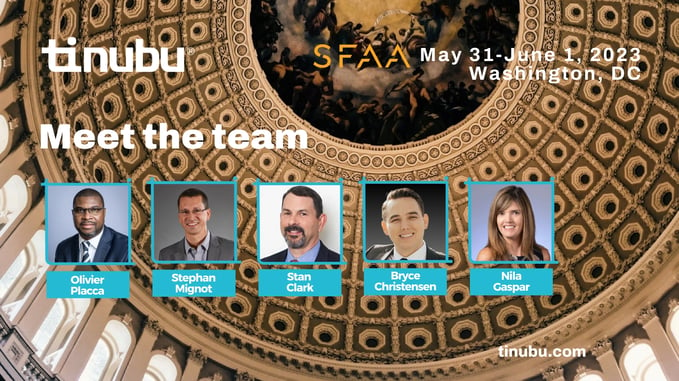 Conference Agenda
Wednesday, May 31st
Advisory Committee Meetings



8:30 - 10:30am Contract Bonds
10:30am - 12:30pm Surety Claims
10:30am - 12:30pm International Advisory
1:30 - 3:30pm Commercial Surety
1:30 - 3:30pm Joint Fidelity and Fidelity Claims
3:30 - 5:30pm Government Affairs

Welcome Reception (5:30 - 7:00pm)
Thursday, June 1st
8:00 - 9:00am Breakfast
9:00am - 12:00pm SFAA Annual Meeting
w/ guest speaker Amy Walter, the Publisher and Editor-in-Chief at the Cook Political Report
1:00 - 5:00pm Board of Directors Meeting

*Tinubu is the premier sponsor of the 2023 SFAA Annual Meeting.

See you in the Capital!


Tinubu Surety Solution for Carriers Product Sheet
A fact sheet about the Tinubu Surety Solution for Carriers, an industry-leading surety underwriting software.
Read more