May 19, 2022 2:00:00 AM
Tinubu at 2022 BIIA Biennial Conference in Singapore
After a two-year hiatus without being able to meet, it is important for the Tinubu team in Singapore to catch up with other industry professionals. As a member of the Business Information Industry Association (BIIA), our team is pleased to be involved in the 2022 BIIA Biennial Conference that will be held at the Park Royal Collection Marina Bay Hotel in Singapore from May 23rd to May 25th, 2022.
The pandemic that still affects us today has had a very important impact on the acceleration of digital adoption. The result is a meteoric rise in the use of digital tools by users. This has also had an impact that will take hold over time and change the way organizations manage relationships with their customers in the future.
If digitization is accelerating the speed and increasing the number of interactions between customers and organizations, it also has an impact on TRUST dynamics and information ecosystem. This, of course creates a new dynamic and brings new and more opportunities to expand the relationship with customers.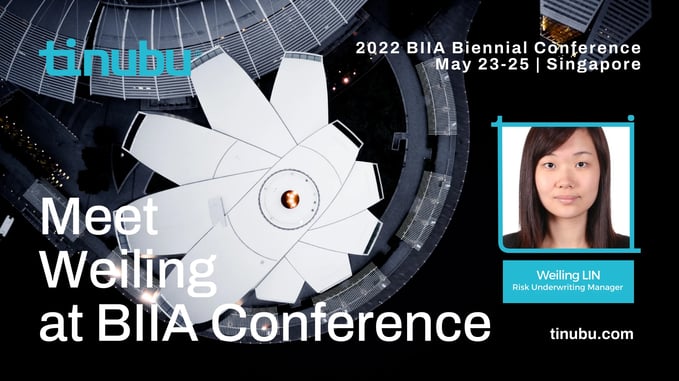 As digitization has increased the volume and velocity of available information offering new alternative data sources for use in making better more sustainable risk decisions, Tinubu risk services have also evolved.

To find out more about our latest news, meet with Weiling Lin, Tinubu Risk Underwriting Manager.
For more information on the event. Check out the BIIA website.