May 13, 2022 5:00:00 AM
Tinubu at GTR India in Mumbai
GTR India will return to Mumbai on May 24, 2022 for an exclusive one-day gathering. Reflecting on the latest India market developments, from trade and export policy and new supply chain opportunities, to banking reform and credit access, fintech innovation, sustainability and the role of manufacturing, and trends impacting global export and trade dynamics.
With the effects of the pandemic on world economies, Tinubu team, has decided to continue to support those who still invest in trade, fintech innovation and supply chain.
By doing so, on May 24, Gladys Tejura, Tinubu's Representative India will be attending the 2022 edition of GTR India in Mumbai.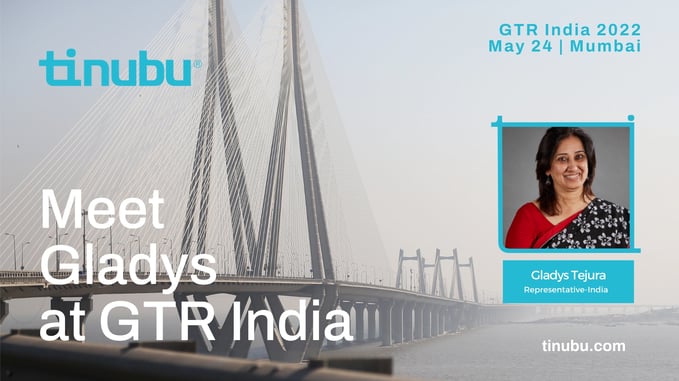 For more information on the event. Check out the GTR website.


SBI General Insurance
Discover the SBIG Success Story with Amol Chandratreya, National Underwriting Manager - Credit Insurance
Learn more