Kenya and Ethiopia: Driving economic growth from grassroots
Credit Insurance
Jul 15, 2022 12:00:00 PM
Kenya and Ethiopia: Driving economic growth from grassroots
Many African nations are facing the same stumbling block of helping micro, small and medium-sized businesses (MSMEs) to access finance to grow and flourish. In the second of this two-part blog series, we look at two countries who despite being very different in history, population, and economy, face similar challenges in supporting their communities to grow and develop. We also look at the key elements that domestic credit insurance will need in order to make a difference.
Ethiopia
With a population of 115 million, Ethiopia's GDP is one of the lowest in the world at around US$936 per capita. Taking a long-term view of the road ahead, the Ethiopian Government is determined to develop its economy through self-reliance and autonomy. A priority is increasing support for MSMEs, recognising that they hold the key to employment and sustainability.
While substantial funding is available thanks to the World Bank, International Finance Corporation and others, for lenders the challenge is a lack of collateral. Banks simply cannot lend without guarantees, and micro-businesses in Ethiopia have zero collateral to offer up. The Government recognises this as the main hurdle and views short-term domestic credit insurance as the solution. For micro and small businesses, the guarantees that only credit insurance can provide will be a critical lifeline in ensuring their ongoing sustainability and growth.
Kenya
With a smaller population of around 54 million and a higher GDP per capita of US$1880, Kenya is one of Africa's most dynamic and fastest-growing economies. With a more stable political situation, the country is highly motivated to develop business activity for further growth.
Africa's largest credit insurer, Kenya's African Trade Insurance Agency only covers major projects such as infrastructure development. Until now, there hasn't been a solution to support MSMEs which, similar to Ethiopia hold the key to long-term sustainable economic growth. Despite a very different economic and political situation, the Kenyan Government, as well as private reinsurers and insurers are exploring the same solution as in Ethiopia – a short-term domestic credit insurance scheme.
History Repeating
Supporting micro and small businesses is not new or unique to Africa. Several countries throughout history have faced similar issues and have used credit insurance as a solution.
In France during the depression of 1929, with a population of 40 million people, businesses struggled to continue operating, as the banks suddenly had no cash to support them. Thankfully, a credit insurance firm had formed in the early 1920's, so it solved the problem of a lack of cash. This meant that companies could continue to buy and sell and as a result, the economic recovery in France was much faster than it would otherwise have been.
Making Domestic Credit Insurance Work
Similar to France in the 1920's, African countries today have large populations, so gathering company information will be labour-intensive. However, to assess and deliver credit insurance at the scale required, the solution itself will require automation. To scale quickly and process high numbers of clients with smaller values, technology is the key.
Many countries in Africa have a strong sense of national pride, so it's important that they develop autonomous local solutions. This is entirely achievable, even without skills in commercial risk underwriting. These days, while local knowledge is important, the ability for credit insurance software to take the place of manual underwriting makes it much more cost-effective to set up and maintain.
It also means that solutions can be established quickly. A state bank of an Asian country did just that, using Tinubu's full support. They built a successful credit insurance arm in 18 months using technology-based solutions, starting from scratch and with little experience.

For countries like Ethiopia and Kenya, developing agile and scalable domestic solutions through technology will allow them to identify and grow those businesses that show the most promise, and filter out those less viable. With the ability to steer economies in the right direction, credit insurance is the key to opening the door to a better life.
Tinubu Credit Insurance Overview
An overview of Tinubu Credit Insurance, a credit insurance software dedicated to credit insurers and export credit agencies (ECA) to manage both short term & medium term credit insurance activities.
Read more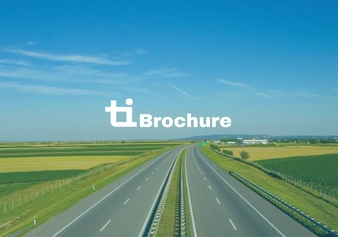 ---
Most recent articles
Credit Insurance
Sep 11, 2023 5:59:37 PM
Read more
Export Development Canada (EDC) Success Story
Discover the Export Development Canada (EDC) Success Story with Clive Witter, Senior Vice President for Insurance
See more