2022: What's Next for Credit Insurance Across EMEA?
Credit Insurance
Feb 16, 2022 2:00:00 PM
2022: What's Next for Credit Insurance Across EMEA?
As we look forward, what should the Credit Insurance industry across EMEA expect from the year ahead? In the evolving face of a global pandemic, 2022 looks set for more change.
2022 is well and truly here. After a tumultuous two years, the pandemic does not appear to be over yet. Despite the many challenges, the feared dramatic increase in claim loss ratios did not eventuate, thanks to the generosity of government trade credit schemes and other support across the EMEA region.
While in some ways the Credit Insurance industry is expected to head back to 'business as usual,' it will not be the same as before. With substantial change from responsive government and regional support plus a major increase in digital adoption, the Credit Insurance industry is set to benchmark a 'new normal.'
Let's take a look across the region at what we expect this year.
Europe
2022 signals the end to the generous financial support from several governments across the region. These schemes had a much higher than expected impact, diffusing expected bankruptcy waves, to the extent that in most European countries the states made a profit from their' own schemes, thanks to very low claim ratios.
With governments across Europe reverting to pre-pandemic levels of support, industry experts are predicting a fallout around mid-2022, triggering systemic effects on claim loss ratios, with some companies who survived under temporary support programs now more vulnerable to the risk of bankruptcy.
Middle East
We continue to see robust growth in the Middle East Credit Insurance landscape, owing to two major advancements: a stronger Export Credit Agency (ECA) presence in the region, and the rapid adoption of digital solutions.
Some governments in the Middle East have created ECAs for the first time, and others have expanded their' existing offerings. As a result, support for trade in the region is stronger than ever before, including specific support for SMEs and short-term credit insurance. The region will continue to see economic growth from broader trading and investment opportunities across all levels of business.
Digitalization has been fast-tracked out of necessity during the pandemic. Nowhere have we seen this realized more than in the Middle East, where governments are prioritizing digital adoption in all areas. Newer ECAs are not burdened by outdated practices or traditional methods. They are highly agile, and their' economies have reaped rewards from new methods such as credit insurance software, real time data and analytics for market specific risk underwriting.
Africa
Despite high sovereign debt and political instability impacting trade in some nations, more countries across Africa now have access to critical trade credit, thanks to growth in both public ECAs and private insurers across Africa.
The Transaction Guarantee scheme introduced in 2021 by the African Development Bank and supported by the World Bank aims to help SMEs, local banks and enterprises, with the ultimate goal of increasing trade to and from Africa.
This year, the benefits of such schemes will be further realized, with greater flexibility and capability afforded to trade in the region.
Looking to the future
The lessons from the pandemic have created new approaches to underwriting risk in support of continued trade. New and adaptable schemes, along with the rapid adoption of digital solutions such as Credit Insurance software are leaving a legacy for an industry which has evolved to be more responsive and nimbler than ever before. While we still watch 2022 with caution, the enduring benefits for the industry will be seen well into the future.
New development opportunity for the Trade Credit Insurance industry
An interview with Marc Meyer, Tinubu's Senior Vice President and Subject Matter Expert in insurance.
Read more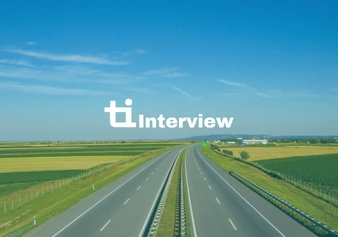 ---
Most recent articles
Credit Insurance
Sep 11, 2023 5:59:37 PM
Read more
Tinubu Credit Insurance Overview
An overview of Tinubu Credit Insurance, a credit insurance software dedicated to credit insurers and export credit agencies (ECA) to manage both short term & medium term credit insurance activities.
See more