Leadership and culture: the recipe for digital ECA success
Credit Insurance
Sep 11, 2023 5:59:37 PM
Leadership and culture: the recipe for digital ECA success
As the digitisation of credit insurance continues to build momentum, what are the key ingredients to ensure transformation will succeed?
Export credit agencies (ECAs) are increasingly recognising the immediate and long-term benefits that digital transformation can bring to their organisations and economies. While adopting the right technology is critical, optimal success relies on several ingredients. For ECAs to maximise the outcomes of investing in transformation, human factors play a vital role. Today, we look at how ECAs can apply best practice in digital leadership and culture to ensure a successful transformation and build an enduring value proposition.


A changing direction of leadership


The new age of leadership relies on those who will be advocates for digital transformation and change. While digital skills are important, instead of becoming a technical expert, it is the leader's role to demonstrate their commitment to change and communicate the various benefits and outcomes in a clear and consistent way. Rather than focusing only on operational or economic benefits, articulating the human benefits on an individual and collective level is just as valuable. By driving a narrative where employees clearly see the opportunity to participate in more meaningful careers and ongoing learning, they will be more likely to embrace transformation rather than fear it. In doing so, leaders can inspire and motivate their teams to become willing and active participants in the process. Amid the ongoing challenge of attracting talent, successful leaders are those who are also committed to engaging their existing workforce. To ensure their employees don't perceive the new technology as a risk that could one day replace their jobs, leaders should consider how to make a compelling case for change that takes employees across all levels and functions on the journey.


Driving digital culture and learning


Organisational culture is a critical factor in leveraging transformation outcomes. In the new digital workplace, key cultural components include open teams who thrive on two-way communication, and who see non-siloed experimentation and creativity as inherent, celebrated behaviours. Employee versatility is key, not only for ECA performance but also for organisational culture, with genuine opportunities for career progression through internal upskilling and ongoing learning. At a recent Tinubu round table discussion, Lead Consulting Partner for Deloitte Canada's Government Financial Services practice, Michel El-Khoury explained "The ability to be agile and nimble enough to change as the circumstances around you are changing is a particularly important skill set and something that ECAs will have to deal with. Just telling people to be more agile and more innovative doesn't work. Hiring or buying digital skills alone is not going to be sufficient. Training or upskilling your existing people is one of the keys to success".


From transformation to business as usual


Truly agile, digitally aware leaders who can drive organisational culture are essential for successful transformation. With many ECAs already on track to building data driven organisations, the key now is to focus on building motivated and empowered teams. Those that achieve this will be well positioned to fully leverage transformation. The end game and new normal for ECAs is to create a constant state of evolution, where transformation is no longer considered a project, but is part of business as usual.
The ultimate beneficiaries will be the businesses they serve, with access to diverse and innovative offerings delivered by people and technology that are committed to their success.


How can medium and long-term credit insurance respond to a constantly changing world?
A white paper to learn how can digitisation enhance your medium and long-term business?
Read more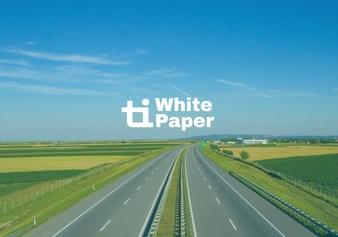 ---
Most recent articles
Credit Insurance
Sep 11, 2023 5:59:37 PM
Read more
Tinubu Credit Insurance Medium Term fact sheet
A fact-sheet about Tinubu Credit Insurance Solution for medium term credit insurance activities to have all key information in hands.
See more