Greek exports: the new golden age
Credit Insurance
Jan 30, 2023 1:00:00 PM
Greek exports: the new golden age
Greek exports continue to boom, with targeted government strategy and diversified activity playing a major part in the country's economic comeback. Today, we explore some key aspects of Greece's promising renaissance, and how the reinvention of its export credit agency will play a critical supporting role.
A Revitalised Export Credit Agency
In March 2022, the Greek Government passed a bill to publicly list its export credit agency, OAEP. As the first major overhaul since its inception in 1998, the renamed ECG Export Credit Greece promises a new business model that puts it on par with the standards of its European counterparts by offering Greek exporters access to a comprehensive range of services.
Having identified that the major obstacles for its exporters include access to working capital, a lack of liquidity, and a growing need for digital services, ECG Export Credit Greece will expand on its traditional single insurance product to develop a suite of at least ten offerings. These include new trade finance products and tools as well as consulting and support services – providing a one-stop-shop for new and existing exporters, regardless of their size. As micro, small and medium-sized businesses make up around 95% of the country's exporters, this wraparound support will be a major help in bolstering their international business development and competitiveness.
Currently insuring approximately €0.5 billion and making up 1.45% of all exports, ECG Export Credit Greece aims to support €2.5 billion per year within five years(*). With growing demand, along with global volatility impacting the coverage offered by the banking system and private credit insurers, this is no doubt welcome news for local exporters.
Diversified Growth
Greek exporters have experienced somewhat of a renaissance in recent years, and the trend is set to continue. The country now enjoys a markedly diversified export base that is no longer reliant on traditional exports of shipping, petroleum, and tourism.
For the first six months of 2022, national goods exports totalled €26 billion, up 40% from the same period in 2021(*). Exports from the country's rapidly growing high-tech sector are responsible for around 13.2% of all industrial exports(*), now surpassing Italy and Spain, and almost in line with Germany.
The Master Plan
The overhaul of its export credit agency is one of a large number of initiatives in Greece's broader National Strategy for Extroversion 2022(*). A roadmap for growth, the plan includes 670 actions to boost the country's international economic and diplomatic activity across 47 target countries, and aims to increase foreign direct investment to 4%, and grow exports to 48% of GDP by 2023.
The current trade outlook in Greece is a far cry from the crisis the country experienced in its recent history, which saw a significant slump in competitiveness and exports. By investing in credit insurance innovation, Greece will support more of its companies to succeed in an international arena, setting the country on the path for long-term resilience.
New development opportunity for the Trade Credit Insurance industry
An interview with Marc Meyer, Tinubu's Senior Vice President and Subject Matter Expert in insurance.
Read more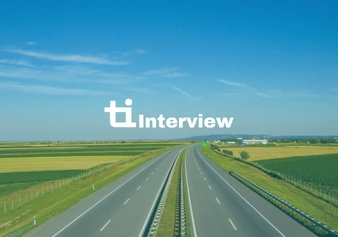 ---
Most recent articles
Credit Insurance
Sep 11, 2023 5:59:37 PM
Read more
Tinubu Credit Insurance Overview
An overview of Tinubu Credit Insurance, a credit insurance software dedicated to credit insurers and export credit agencies (ECA) to manage both short term & medium term credit insurance activities.
See more