5 ways ECAs can embed efficiency with new generation platforms
Credit Insurance
Apr 26, 2023 5:57:00 PM
5 ways ECAs can embed efficiency with new generation platforms
Export Credit Agencies (ECAs) are on an accelerated journey to transformation, driven by new-generation digital platforms. What efficiencies are brought by these platforms, and how will ECAs benefit?
For Export Credit Agencies (ECAs), an increasingly complex economic and political landscape is forecast for the foreseeable future. While ECAs must ensure they meet the current needs of their clients and economies, it is also critical that they strike a balance and develop efficient operating structures for the long term. The last three years have seen a growing sense of urgency around digital transformation. While this is thanks in part to a sudden necessity, the enduring benefits are a lot more far-reaching. As efficiency, innovation, and agility stay firmly at front of mind, the danger of delaying transformation in favour of business as usual is now impossible to ignore. Long-established processes, service offerings, and policies that rely on legacy systems are widely recognised as major barriers to growing and maintaining the ECA's value proposition. ECAs have a lot to gain from digital platforms. Among the various organisation-wide efficiencies, these are the top five:
1 - smart data usage
Digital platforms enable ECAs to generate and use the most up-to-date data and intelligence from a global information ecosystem. Instead of spending time generating data, ECAs can focus on using it more meaningfully to make smarter, better-informed decisions.
2 - Knowledge control


ECAs are using digital platforms to gain more control over their organisational knowledge and reduce their reliance on individuals to act as custodians. This is proving to be valuable not only for established ECAs with long-tenure workforces where knowledge is at risk of disappearing, but also for new ECAs who may struggle with initial recruitment.

3 - Speed and complexity


Digital platforms are helping ECAs to manage complicated projects that include multiple stakeholders, cross-border involvement, and regulatory and political challenges. With these elements becoming more commonplace, digitisation can speed up complex processes to ensure ECAs stay competitive.
Digital platform adoption also improves the capacity of ECAs to connect and share information with the broader ecosystem through API, for example, with banks for financing and other stakeholders.
Furthermore, digital platforms help ECAs to identify trends and act on opportunities with a reduced time-to-market. This can include developing new capabilities such as online portals, scaling services for SMEs, or adopting a turnkey solution.
4 - Targeted support


With deeper insights into market conditions and capabilities, ECAs can accurately identify where the true potential lies within the community (such as with local innovators and startups) and offer support to the right businesses at the right time. This helps the ECAs to keep to their mandate of growing sustainable economic activity, and ensure any support is put to best use.
5 - Reduced costs

All organisations are being asked to do more with less, and digitisation is key to reducing overheads. Despite the upfront cost, ECAs are quickly finding that the benefits far outweigh those costs. Firstly, there is no longer the need to cover the cost of internal data centres or updates. Also, by outsourcing via a digital platform, the platform provider is responsible for maintenance and continuous improvement, of which the ECA is the ultimate beneficiary.
Reinvesting in growth


Digital platforms in credit insurance are enabling ECAs to not only change how they operate, but they also have the potential to transform the entire value chain of credit insurance. With the savings made from digitisation, ECAs will have more resources to invest in their own strategic growth.
How can medium and long-term credit insurance respond to a constantly changing world?
A white paper to learn how can digitisation enhance your medium and long-term business?
Read more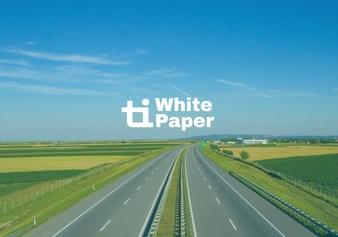 ---
Most recent articles
Credit Insurance
Sep 11, 2023 5:59:37 PM
Read more
Tinubu Credit Insurance Overview
An overview of Tinubu Credit Insurance, a credit insurance software dedicated to credit insurers and export credit agencies (ECA) to manage both short term & medium term credit insurance activities.
See more