Jul 22, 2022 12:00:00 PM
Tinubu at the ITFA annual conference in Porto
The International Trade and Forfaiting Association, ITFA which represent the right and interests of banks, financial institutions, and service providers involved in trade risk and distribution, is organizing its 48th annual conference in Porto from September 7 to 9. Tinubu is pleased to announce its presence at this event.
The insurtech ecosystem is growing rapidly, Tinubu is one of the emerging companies that deliver fluidity and simplicity to the insurtech ecosystem by using the strength of collective performance.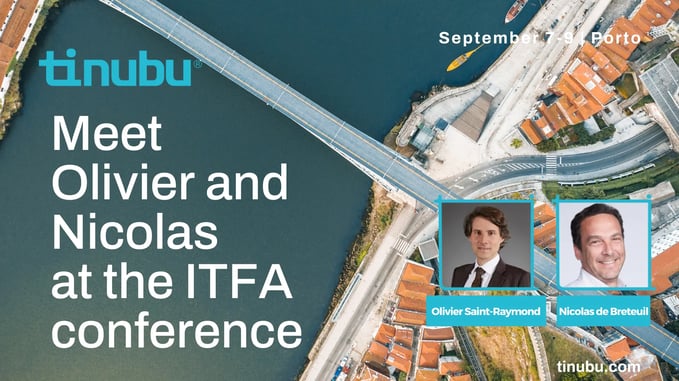 As a member of the International Trade and Forfaiting Association, Tinubu will be represented at the annual conference. Olivier Saint-Raymond, Solution Expert and Nicolas de Breteuil, Regional Sales Manager Europe will be the Tinubu's members present at the event in Porto.
If you are heading to Porto for the ITFA conference, it may be a good opportunity to meet with them. Don't hesitate to schedule an appointment with Olivier and Nicolas before the conference.
For more information on the event. Check out the ITFA conference website.


How technology can unlock trade finance's contribution to SMEs
A market analysis thought by Thomas Frossard, Head of Innovation Lab, about the contribution of technology in the trade finance's contribution to the SMEs
Read more