How is South Africa powering through the current crisis?
Credit Insurance
Dec 12, 2022 7:30:00 AM
How is South Africa powering through the current crisis?
For South Africa, overcoming adversity is not a new challenge. So, it should come as little surprise that the country is energetically powering through the current crisis. In this article, we explore some of the reasons for South Africa's unique resilience and why it is quickly becoming one of the most agile countries in the world.
While power shortages and regular outages have caused public frustrations, for South Africans, they are not a new occurrence. Now an anticipated part of daily life, businesses and communities have become used to develop ways of adapting so they can keep operating in times of scarcity.
Even with inflation reaching a 13-year high in 2022, South Africans are well prepared. While other countries struggle with the shock of rising inflation for the first time in many years, South Africans are used to higher rates, with 7-8% annual inflation commonplace.
Fluctuations in oil and fuel prices are also common, so South Africans are not experiencing the same sense of panic currently felt by the rest of the world.
Despite the tragic impact of past tensions, the silver lining is that South Africans are using their experience to create impactful responses, building solidarity in the process.
Recent floods and civil unrest have shown this. When major national retailer Massmart saw 43 shops and a distribution centre destroyed by floods and looting, they responded by delivering generous aid in the form of food and necessities to flood-impacted communities.
Unlike other places such as Europe, South Africans do not expect their Government to have the means of providing everyone with financial aid, so private initiatives (and insurance) are vital. As well as revamping their own reputation, Massmart's response showed care and active solidarity, uniting the population in ways that public help can't.
Technology improving security
The pace towards a cashless society shows no sign of slowing down, with more people paying with their mobile phones as they go about their daily lives. For the populations of most countries, the main benefit is convenience but in South Africa, mobile payment apps are also reducing theft and security risks. With leading provider Vodacom announcing that 5G will soon be accessible to everyone, this is a trend that will continue to gain pace towards a more secure society.
Credit insurance: the strong back-up plan
Key to maintaining confidence is the unique level of support that South Africa enjoys from credit insurers, who play an important role in covering local companies' credit risks. In fact, South African companies are better covered than most of their European competitors.
South African credit insurers are providing excellent support across industries, including steel (producing 5 million tons, with 1.4 million exported) and telecommunications both domestically and across close neighbours, including Namibia, Mozambique, and Botswana. There is no cut-throat competition between insurers, with Hollard Trade Credit maintaining a healthy market share and Lombard holding the undisputed first position in surety bonds.
More than many others, the South African government has well understood the decisive importance of Credit Insurance for economic growth. Today its ECA, ECIC (Export Credit Insurance Corporation of South Africa), plays a key role in important development projects across Africa. For example, ECIC has partnered with the dynamic ECA of the UAE, ECI (Etihad Credit Insurance), to provide a significant share of the reinsurance on a $900 million contract in Ghana.
While European economies are speaking of decline and recession, South Africans are markedly more optimistic. Aptly named 'Resurgence', at CGIC's (S.A's first private credit insurer) 2022 convention in Johannesburg, the common sentiment across speakers was one of optimism and a view that the current situation is an opportunity for growth thanks to credit insurance.
In the case of South Africa, this is proof that local credit insurers are the most reliable and efficient support for an ambitious economy.
Tinubu Credit Insurance Overview
An overview of Tinubu Credit Insurance, a credit insurance software dedicated to credit insurers and export credit agencies (ECA) to manage both short term & medium term credit insurance activities.
Read more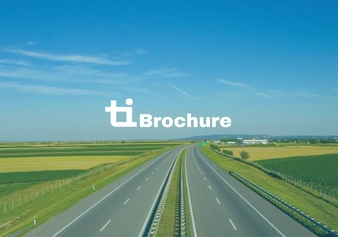 ---
Most recent articles
Credit Insurance
Sep 11, 2023 5:59:37 PM
Read more
Etihad Credit Insurance Success Story
Discover the Etihad Credit Insurance Success Story with Ali Al Ali and Massimo Falcioni
See more