How are African nations supporting sustainable entrepreneurship?
Credit Insurance
Jun 23, 2022 7:15:00 AM
How are African nations supporting sustainable entrepreneurship?
African nations are striving to build self-sufficient economies for sustainable growth and to improve living standards. With young, growing workforce-aged populations, building domestic industry capability is critical to creating jobs. In these countries, it's the grass roots industries that have the most potential for job creation, and also those that need the most support. How can governments ensure domestic financing is delivered to where it is most needed?
In this two-part blog series, we look closely at this question. In the first blog article, we go to the core of the issue, and explore how credit insurance can help with better access to domestic finance. In the next blog article, we look at two African nations whose dynamic governments are focused on growing their economies from the ground up.
The need for grass roots growth
Small and medium enterprises (SMEs) play a major role in the global economy. In the developing world, SMEs are considered the engines of economic growth, representing 90% of the private sector and 50% of jobs. Looking at Africa, SMEs are responsible for a staggering 80% percent of jobs. While big business is important, it does not provide the answer – large factories and plants create some employment, but not on a sustainable level. It's clear that if we're looking for sustainable growth, we need to build business from the ground up, not only for SMEs, but also micro businesses. Sub-Saharan Africa is home to 44 million micro, small, and medium enterprises (MSMEs), of which almost all are micro. With proper support, they will play an even larger role in developing African economies, as levers for critical job growth by developing domestic industries that are owned and managed by locals.
The challenge: access to finance
While larger projects can access finance through existing credit insurance products, it's the small and micro businesses that face an enormous financing gap. A lack of finance is one of the biggest hurdles for MSMEs, preventing them from expanding and creating more jobs. In Sub-Saharan Africa, 51% don't have access to the funding they need to grow their business.
If governments can find ways to support MSMEs, they will see them grow from micro to small, small to medium and so on, leading to a stronger economy in the longer term. While there is some existing support for SMEs, it is a drop in the sea in terms of bridging the gap, which across Africa represents an estimated US$331 billion.
One major hurdle to accessing funding is the cash economy. Most business in Africa is still done in cash, and many businesses don't even have bank accounts. When lenders look at a business 'on paper', there isn't a story to tell so their chances of being granted funding are very low. How can they help companies that can't provide any financials?
Is domestic credit insurance the answer?
It's clear that more can be done for fund MSMEs in Africa. Many governments are looking at short-term credit insurance as a solution. While traditionally reserved for the export market and larger business, what developing African countries need is a form of domestic credit insurance, dedicated to financing MSMEs. By partnering with banks, governments can build credit insurance services to provide the funds where it is needed most, enabling those companies to invest in machinery, equipment, and stock to grow their operations.
The challenge is finding solutions that can efficiently support thousands of businesses to borrow small amounts of capital. While many African countries have an abundant labor force that can manually collect data and information from cash-based businesses, a domestic solution will ultimately need to rely on technology to provide credit insurance at a scale that can service the number of businesses that need it.
Build vs. buy? credit insurance software white paper
A white paper to ask yourself the right question: "should you build your own credit insurance management system or buy an off-the-shelf solution?"
Read more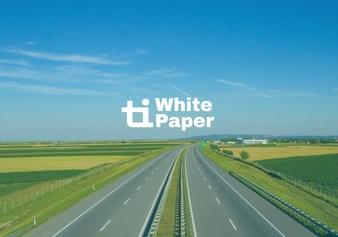 ---
Most recent articles
Credit Insurance
Sep 11, 2023 5:59:37 PM
Read more
Export Development Canada (EDC) Success Story
Discover the Export Development Canada (EDC) Success Story with Clive Witter, Senior Vice President for Insurance
See more