Credit insurance startups: changing the game
Credit Insurance
Feb 27, 2023 2:15:00 PM
Credit insurance startups: changing the game
The short-term credit insurance industry has been through significant change and growth in recent years. Today we look at how new arrivals are transforming the sector, and what this means for innovation, competition, and customers.
New Providers
Private insurers such as Zurich and QBE have stepped back from the short-term credit business in some markets, while in recent years, several new players have surfaced. To bolster their economies and support domestic and international trade, several countries have built or reinvigorated their export credit agencies (ECAs), including Etihad Credit Insurance in the UAE, Export Credit Guarantee of Egypt, and EXIM Bank of Pakistan. In addition to ECAs, the past decade has seen private players emerge in developed markets, including Australia, the US, and France. Plus, some existing private insurers introduced short-term credit insurance as a way of diversifying with new products and income streams.
Innovation
Whether public or private, a common theme among new providers is innovation. This is good news for customers of short-term credit insurance, which has otherwise remained relatively unchanged for many years. New players are deploying business models with lower overheads than existing operators, by using technology to their advantage. As well as reducing start-up costs, technology is giving newcomers an edge by enabling them to deliver more flexible and customisable solutions, faster. A recent startup based in France intends to participate in the disruption of traditional credit insurance in Europe and become a major player within the industry. They have managed to establish themselves quickly, thanks to an experienced team and a state-of-the-art platform, enabling them to run all aspects of their activity from the start. Their digital model combines rapid processing and access to real-time data to propose innovative products. In the case of ECAs, they are using technology to introduce new offerings that cater to the specific (and often unmet) needs of their business communities, so that small and medium-sized enterprises can operate and grow both domestically and internationally. In the UAE, recently established Etihad Credit Insurance is filling the SME finance gap and strengthening the country's non-oil activity with a suite of new technology-based solutions that support a more diverse economy.
Competition
With the Berne Union reporting that demand steadily increased in 2022, new players are well-positioned to take advantage of demand and establish a strong market presence. Customers now have various options available to them, and with innovation driving them to expect more rapid service and response times, existing providers also need to evolve. Critical to maintaining market share is the ability to keep up with the transformation of offerings and customer expectations. Rather than seeing innovation and competition as threats to their business, existing providers who embrace them to enhance their own value proposition will reap the rewards.
Customer Benefits
The transformation of short-term credit insurance ultimately means better outcomes for customers. Starting with a strong shift in mindset, they are no longer simply 'users' of credit insurance, but 'customers' who are in the driving seat with higher service expectations. Thanks to both new and existing providers who are committed to innovation, the value proposition of credit insurance is stronger than ever before. Customers now have more options for cover, with faster access, better pricing, and greater flexibility. With strong risk control, the transformation of the sector gives customers the confidence to realise the full potential of their business.
How are startups driving innovation in credit insurance?
An Industry view by Benjamin Le Forestier and Marc Meyer questionning how startups can achieve success.
Read more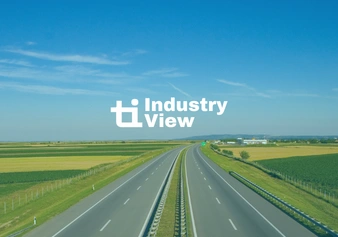 ---
Most recent articles
Credit Insurance
Sep 11, 2023 5:59:37 PM
Read more
Tinubu Credit Insurance Overview
An overview of Tinubu Credit Insurance, a credit insurance software dedicated to credit insurers and export credit agencies (ECA) to manage both short term & medium term credit insurance activities.
See more