Four critical challenges for short-term credit insurance startups
Credit Insurance
Mar 31, 2023 12:09:00 PM
Four critical challenges for short-term credit insurance startups
New providers of short-term credit insurance are hoping to leverage opportunities from growing demand and innovation. Today we explore the challenges they face and how they can use technology to overcome them.
1. A Solid Plan
A strong business model is critical to giving stakeholders such as reinsurers the confidence to partner with new players. As part of the planning process, credit insurance startups must establish which customer segments to service, which products they will offer to them, and how. With the use of technology, they can quickly match products with the needs of customers and react to market changes and risk levels. A plan built around technology enables startups to launch on lower overheads than traditional models, and progress from plan to launch over a shorter period of time. For example, established in 2017 by the UAE Federal Government, Etihad Credit Insurance (ECI) was fully operational within 12 months, using Tinubu's turnkey solution.
2. Knowledge
For many startups, such as new export credit agencies where existing local knowledge and expertise may be minimal, they must find ways to rapidly upskill without inflating their costs. While expertise and an in-depth understanding of credit insurance are critical, acquiring talent is not always the answer, especially in a competitive recruitment market.
With the use of intelligent technology that is supported by industry expertise, startups can quickly upskill their core team, while outsourcing various functions that would otherwise require additional internal resources. In this respect, outsourcing is a good risk management tool, as the cost of retaining and upgrading knowledge is continuous and not reliant on investing in or retaining staff.
3. Operating Model
While short-term credit insurance can be a profitable activity, establishing an operating model from scratch is not without challenges. The operational aspects of credit insurance are quite specific, and different to other insurance lines.
Credit insurance involves processing and monitoring large amounts of data and information. Using technology as the foundation for their operating model gives startups more oversight and control over the critical details, as well as access to real-time data and information. For startups that need to maintain confidence among their stakeholders, this is a valuable governance and reporting tool.
4. Growth Potential
As new (and existing) short-term credit insurance businesses plan for future expansion; they must be able to handle a greater number of customers, policies, and information. To ensure a sustainable growth trajectory, they need a reliable system that can automate the majority of their processes, and handle increases in demand as well as portfolio monitoring without slowing down the pace or losing opportunities.
The Key to Success
Despite being considered a niche market, short-term credit insurance can bring significant business opportunities to new players. To take advantage of these and set up a sustainable operation for future growth, technology holds the key.
How are startups driving innovation in credit insurance?
An Industry view by Benjamin Le Forestier and Marc Meyer questionning how startups can achieve success.
Read more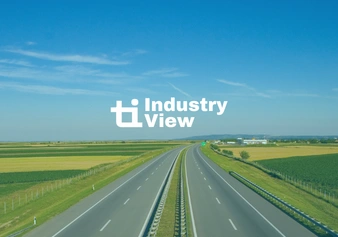 ---
Most recent articles
Credit Insurance
Sep 11, 2023 5:59:37 PM
Read more
Tinubu Credit Insurance Overview
An overview of Tinubu Credit Insurance, a credit insurance software dedicated to credit insurers and export credit agencies (ECA) to manage both short term & medium term credit insurance activities.
See more