Build vs. Buy: which one for time-to-market optimization?
Digital Transformation
Aug 31, 2021 12:02:40 PM
Build vs. Buy: which one for time-to-market optimization?
Configuration reality check
Great news! Your board has decided to launch a new product or underwriting office. Bad news! It needs to be implemented in the shortest time.
Today, reactivity in the IT world is more critical and important than ever to support your business and stay ahead of the competition.
What is the best recipe to reduce your time-to-market?
Have you ever scratched your head over which road to take when managing your credit insurance (CI) or your surety activities? The Clash couldn't have said it better: should I build or should I buy?
Is it like you're always stuck in second gear?
The cornerstone of quick implementation
Among all the 'off-the-shelf solutions' assets, the configuration is the one that brings value to almost every key area of digital transformation both in CI and Surety. Well used, it kills two birds with one stone: reducing your implementation costs and increasing your sales productivity.
Obviously, if you have an in-house tool, a configuration module may have been developed as well. The problem is that most of the time, it has been designed to fulfill a specific need, suitable for a specific product type.
What happens if you want to introduce a new line of business? Say you currently manage a single-risk product, but you want to launch a whole turnover, an excess of loss, or a top-up product in CI or contractual guarantees with a large bond library. Or you want to start a business in the factoring industry. Are you sure your current tools will be ready to welcome and deploy them within the shortest time to market? Not the safest bet…
What will be the next step? Launching an IT project to develop this new product? Think of all the time you'll spend between meetings, requirements, developments, testing, and deployment. Are you sure you'll be in control of your budget and risk delivery with the shortest time to market?
To reduce this dependence and specific developments, a well-designed configuration module will decisively boost the creation timing of your new product on your insurance platform.
It can bring flexibility where you need it: product type selection, insurer(s), selection of parameters for your special conditions (with a default value, minimum and maximum, geographic specificities, visibility rules), clauses (mandatory, optional, or bespoken), choice between predefined formula for specific computation or strategy, document management (required documents definition and preconfigured templates for your quotes and policies, etc.), rule versions and so on. That's not forgetting user profiles, workflow, and office management.
By implementing the Tinubu platform, we shortened our development cycle from 6 months to 2 weeks.

We started in Dubai and were up and running from an IT perspective within a month. In our old world, that would have been totally unthinkable.

QBE Group General Manager Credit & Surety
Is configuration almighty? Enter Sandman! Tips to avoid the Sting.
Let's leave Mr. Brightside for a moment and focus on things vendors or consultants will surely promise. Watch and assess them closely to uncover all your hidden costs.
"It's easy to learn!" Really? Why are headaches and nightmares most commonly used to describe product configuration? Training will not be sufficient.
A learning curve must be followed up with dedicated tools: best practice, practical documentation, guidance to comply with the vendor's duty to advise, and above all, experience/practice will be needed…
The aim is not to lose yourself in complexity you don't want/need: insurance products may seem simple, but when it comes to implementing them, the devil is in the details, and no sympathy shall be shown for him (e.g., creating an algorithm with multiple variables to compute a premium or scoring is far from intuitive for every user).


Another area to consider is the configuration scope of a platform: for example, the promise of being able to create your screens. Defining their order for a dedicated business process like a Lego construction is appealing, but reality shows it requires solution expertise, it has huge business impacts to be agreed on among teams, and once again, it results in a loss of autonomy.
Shouldn't you rely on a proven solution based on industry standards with a strong footprint of peers designed by CI experts for CI experts like you? Same on Surety business which requires to be tailored for each local market in terms of wording practices. One with defined processes within frames designed to optimize your operations. Steps can then, of course, be customized with branding, data layout, or specific rules…


Product set-up is always assessed, but its maintenance is often forgotten. Think of updates to premiums, T&Cs, new regulations or taxes to integrate, template updates, or rebranding… Consequence: either you'll outsource it to your vendor, or you'll do it yourself with an internal dedicated team. For the latter, bear in mind the following aspects: finding the right profiles, training, experience, and turnaround.
The key is finding the right balance between autonomy and complexity: if you want a lot of independence, it comes with a price and requires more experience with the solution and a stronger team to avoid relying on one single person for all the expertise needed.
On the other hand, having to call on your vendor for simple things like word/sentence modification in a template, new user creation, or an SLA update will cost you the money you could easily save by quickly doing it on your own.
Check your acceptable level of complexity, if it is available in the solution and what support the vendor will provide throughout to find the right ownership/self-service vs. delegation ratio.
The configuration will drastically reduce your time to market. Well-thought-out, it will help you focus on your business and increase your operational efficiency and sales productivity while leaving some time to take care of your customers.
Ready to transform your insurance platform into a rocket ship with Tinubu Credit Insurance or Tinubu Surety for Carriers? With its skillfully balanced configuration module and its proven methodology, you'll never be slowed down in your new projects again. Contact us to find out more and schedule a demo.
Build vs. buy? credit insurance software white paper
A white paper to ask yourself the right question: "should you build your own credit insurance management system or buy an off-the-shelf solution?"
Read more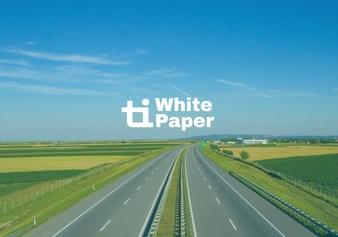 ---
Most recent articles
Credit Insurance
Sep 11, 2023 5:59:37 PM
Read more
Tinubu Credit Insurance Overview
An overview of Tinubu Credit Insurance, a credit insurance software dedicated to credit insurers and export credit agencies (ECA) to manage both short term & medium term credit insurance activities.
Download