Oct 2, 2023 3:29:39 PM
Tinubu at ExCred Africa 2023 in Johannesburg
ExCred Africa is the leading event for insuring global trade & investment in Africa. Tinubu is thrilled to participate in the 2023 edition. Our team is also looking forward to meeting you in Johannesburg.
Tinubu is excited to announce its participation in the upcoming ExCred Africa 2023 on November 14-15 in Johannesburg, South Africa. As a prominent player in the global trade and investment insurance industry, Tinubu is dedicated to shaping the future of international trade by offering innovative solutions and sharing expert insights.
This event serves as a crucial place for industry leaders, innovators, and experts to convene, exchange ideas, and address the ever-evolving challenges in the trade and investment insurance sector.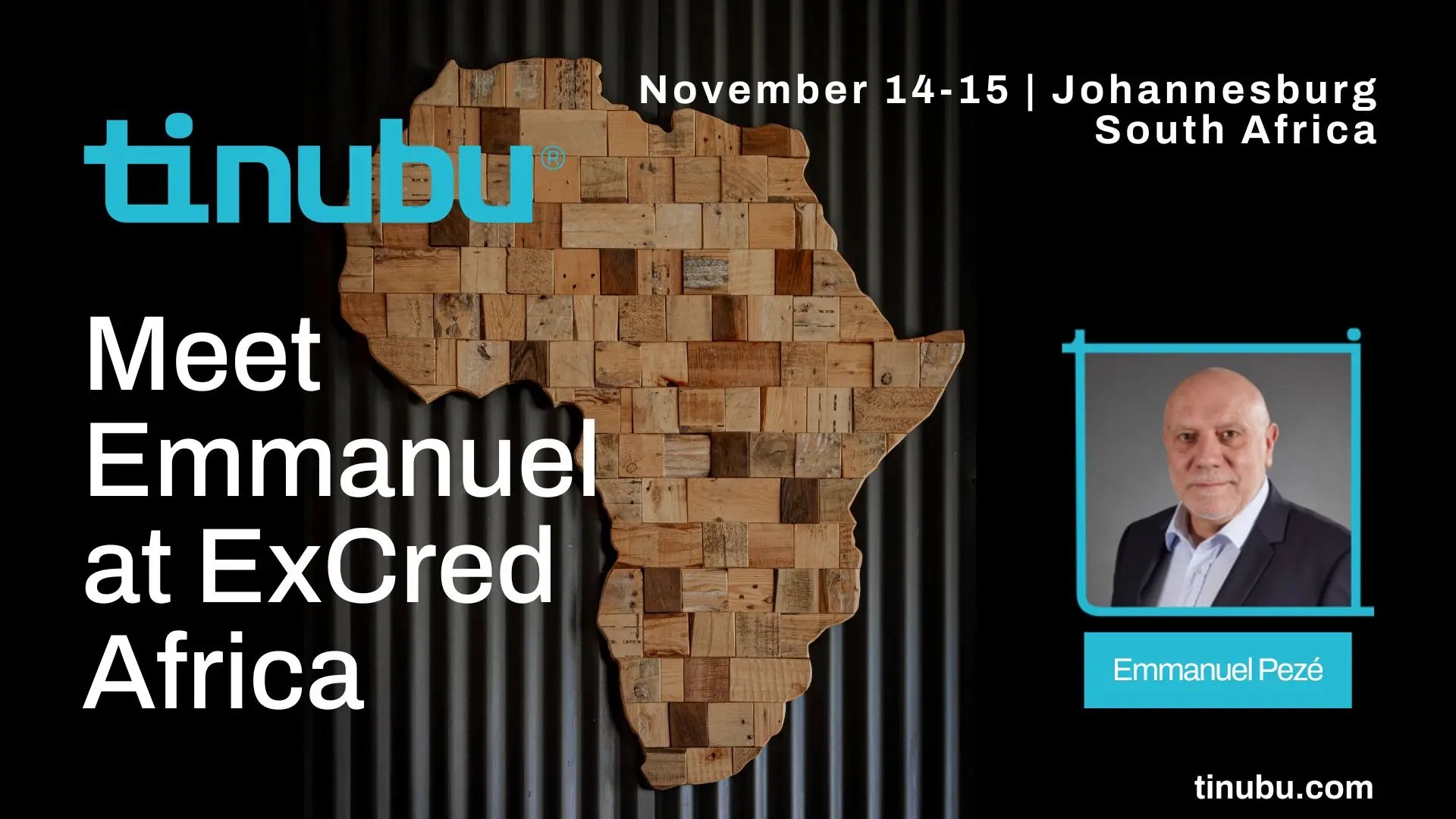 On November 14 and 15, you will be able to meet Tinubu's Regional Sales Manager for MEA, Emmanuel Pezé in person, engage in meaningful discussions, and explore opportunities for collaboration.

Save the date, and join him in Johannesburg to be a part of this transformative event. Stay tuned for more updates and information on Emmanuel Pezé's participation as he looks forward to connecting with you in the vibrant city of Johannesburg!
For more information and registration, check the ExCred website.


Digital transformation: a powerful tool for growth in the Middle East
A market analysis thought about the impact of digitalization on growth in the Middle East region, by Emmanuel Pezé, VP Insurance Sales, Middle East & Africa
Read more