Why Working on the Cloud is the Future of Surety
Surety
Jan 16, 2021 5:13:54 PM
Why Working on the Cloud is the Future of Surety
A recent "Insights" paper from KPMG on how COVID-19 has put insurers "on the fast track to technology adoption" sums up a lot of what we're seeing in the surety space. The pandemic, according to KPMG, has accelerated business innovation and a shift from physical to digital channels and products, resulting in "end-to-end automation and optimization of processes."
KPMG predicts an increase in cloud implementations too. "To date, many carriers have only been dabbling with cloud services, perhaps deterred from large-scale adoption by the uncertainty of variable consumption costs compared to the fixed costs of running on-premise servers," KPMG says. "But now, the necessity of enabling fast and responsive 'access from anywhere' will likely win out over those concerns…"
The financial crisis of 2008 may have been an impetus for many insurers to step up their technology game, but in the intervening decade the rise of cloud computing and big data has quickened the pace of digital adoption. Surety companies have found moving to a cloud platform has the twin benefit of faster processing and lower IT costs.
The advantages of cloud-based SaaS systems
While there are still companies wedded to on-premise computing, the future of surety is decidedly on the cloud. And nowhere are the savings and advantages more apparent than when you compare traditional proprietary systems with an off-the-shelf, software-as-a-service (SaaS) solution.
McKinsey & Company says off-the-shelf software packages "are typically much more streamlined and include ready-made functionality for pricing, underwriting, customer self-service and automation, and claims processing. As a result, they can improve efficiency across the enterprise."
According to McKinsey, these software packages have four distinct advantages:
Faster and less risky implementations compared with modernizing or building a new proprietary platform.


Best-practice functionalities and regular upgrades that include product and process innovations as well as regulatory requirements.


Cost benefits from shared development between multiple insurers.


Access to a pool of skilled resources outside the insurance company.
Insurers are flocking to the cloud
Today, insurance companies are flocking to the cloud, with some 63% reporting cloud investments. An easy-to-implement SaaS solution offers sureties the means to quickly modernize their business processes; digitize forms, financials, and work-in-progress reports; automate underwriting; and analyze data. In addition, SaaS has the advantage of the scalability and a high degree of security.
As eWeek has noted, "Cloud is the future for insurance. It would be difficult to envision a competitive carrier without a cloud presence even a year or two from now." eWeek recommends selecting a SaaS provider that:
Understands the intricacies of the commercial insurance space.
Has a mature cloud operations organization and enterprise-grade cloud infrastructure.
Makes it simple to configure their solution.
Tinubu® Square has been building trusted surety systems for 21 years, and it pioneered the SaaS approach to surety data management. Contact us for more information and to see a demo.
Digitize Surety to Develop a Sharp Competitive Edge
An industry view by Thomas Frossard, Tinubu's Head of Innovation.
Read more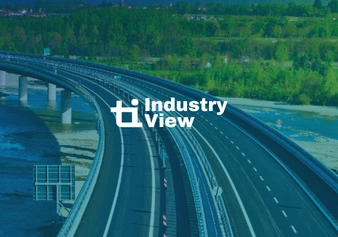 ---
Most recent articles
Credit Insurance
Sep 11, 2023 5:59:37 PM
Read more
Rethinking Digitalization
A market analysis thought by Jérôme Pezé, Tinubu's Chief Executive Officer and Founder.
See more