There's a Call for Electronic Signatures and Digital Seals. Ready?
Surety
Jan 16, 2021 5:13:27 PM
There's a Call for Electronic Signatures and Digital Seals. Ready?
"Necessity is the mother of invention."
It seems the necessity of executing bonds remotely during the pandemic has led to the "invention" of electronic signatures and digital seals. Actually, electronic bonding has been around for well over a decade, and the Surety & Fidelity Association of America (SFAA) and the National Association of Surety Bond Producers (NASBP) have been pushing for its adoption for years. But it's taken COVID-19 to get the industry, the federal government, and the states to accelerate its use.
Traditionally, bond execution has required the signing of a bond by the principal and surety, and physically delivering the form to the obligee. With electronic bonding, the wet signature and sealing process becomes paperless and is conducted over the internet or other electronic medium.
The legal groundwork for e-bonding was established at the state level with the Uniform Electronic Transactions Act and at the federal level with the E-Sign Act. These two acts cleared the way for legally executing electronic contracts, including surety bonds.
The catch has been getting skeptical principals and obligees to consider e-bonding, persuading public agencies to accept them, and creating bond-filing methodologies that address key concerns such as transmission methods, security procedures, verification techniques and data integration.
It's a tall order, given the industry has conducted business in much the same way for over 100 years. However, changes are occurring, and the pandemic has quickened the pace since the traditional bonding process simply isn't practical in the current environment. Federal agencies such as the General Services Administration and the Department of Defense, as well as individual states, have issued memoranda allowing vendors and sureties to use electronic signatures and eliminate the requirement for seals.
Can your surety management system handle e-bonding?
As sureties push forward with electronic bonding, they need to make sure their management systems can accommodate e-signatures and e-seals. If you're contemplating an upgrade in your surety underwriting and management system, such as moving to a cloud-based software-as-a-service (SaaS) solution, make sure it has e-bonding capabilities.
Look for a system that is reliable and digitally secure. You should be able to authenticate and track bonds to ensure they haven't been altered or changed once executed. In addition, your vendor should follow best practices set out by SFAA and NASBP designed to safely replicate the physical bonding process.
NASBP also published an article about electronic signatures and digital seals in their Winter 2020 Surety Bond Quarterly regarding this topic.
Whether you choose to transmit an electronic bond with e-signatures using secure messaging technology or use a web-based bond clearinghouse, your methodology should:
Maintain the existing legal relationships and obligations among the parties

Ensure the validity and nonrepudiation of all aspects of the bond transaction

Permit the inclusion of the language of the obligation and the signature of the surety and principal using digital signature technology

Permit the signing by two or more different parties at different points in time

Provide assurances to the obligee that, aside from its signature, the principal has not altered the bond transaction

Ensure the identity and authority of the surety's attorney-in-fact by incorporating or allowing the incorporation of unalterable electronic powers of attorney, which must be granted by the surety

Store the electronic bond transaction in a secure manner and only allow those parties presenting appropriate permissions and credentials to retrieve it

Transmit the bond transaction using 256-bit encryption and/or TLS to avoid repudiation and tampering
If you have questions about electronic bonding and how it can be incorporated into a SaaS solution, our team at Tinubu would be happy to talk to you. We have many years of experience with e-signatures and electronic seals. Contact us to find out more about our Tinubu Surety Solution for Carriers.
Digitize Surety to Develop a Sharp Competitive Edge
An industry view by Thomas Frossard, Tinubu's Head of Innovation.
Read more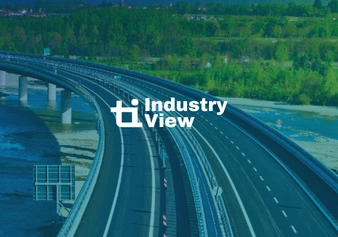 ---
Most recent articles
Credit Insurance
Sep 11, 2023 5:59:37 PM
Read more
Rethinking Digitalization
A market analysis thought by Jérôme Pezé, Tinubu's Chief Executive Officer and Founder.
See more