6 Ways Digital Transformation Delivers Competitive Value
Surety
Feb 27, 2021 11:58:00 PM
6 Ways Digital Transformation Delivers Competitive Value
A study by Harvard Business Review Analytic Services found that nearly 60% of mid-sized to large firms leverage cloud-based applications to drive business transformation and gain a competitive edge. These firms are moving beyond on-premises software and siloed information channels to increase innovation, extend efficiency across their organizations, and provide new types of insights to create a 360-degree view of their customers.
The Harvard data demonstrates that when businesses move to cloud-based software applications, they benefit from faster deployment, greater time to value, and higher return on investment. Top-performing companies are able to leverage technology to reduce their IT run expenses, freeing up more dollars to spend on performance improvement and innovation.
These companies are removing manual processes, adding automation and improving workflows by shifting to the cloud. Digitization also allows them to focus on analytics, forecasting, and strategic marketing.
Digital transformation delivers value

In a study focused on insurance industry innovation, Ernst & Young also found that digital transformation can deliver value in six key areas:
Cost reduction

Customer experience enhancement

Speed to market

Sales productivity

Underwriting efficiency

Claims efficiency
Consider, for example, data entry for surety underwriting, a time-consuming task that digitization has simplified. Surety underwriters must analyze a wide range of financial information from contractors, including work-in-progress (WIP) reports. WIPs are essential to understanding a contractor's risk since they include cost, revenue and profit data for each project.
Prior to digitization, all WIP spreadsheets had to be keyed in manually. Because of the excessive time it would take, many underwriters were limited to analyzing WIP data once a year, even though contractors complete quarterly WIPs. Digital surety systems allow underwriters to analyze WIPs more frequently.
Automating the underwriting process can lead to faster decisions, lower costs, and greater profitability. In addition, automation gives companies the ability to quickly react to market and regulatory changes.
COVID-19 is accelerating digitization
An article by McKinsey & Company argues that the "rapid migration to digital technologies driven by the pandemic will continue into the recovery." McKinsey says there is evidence that tech-savvy companies have vaulted five years ahead in just the space of a few months due to COVID-19.
"By focusing on setting up or enhancing a cloud-based data platform and equipping agile teams with automated software delivery, CIOs can double, or even triple, development velocity in the short term," McKinsey notes.

Here are five strategic questions to ask yourself as you plan your company's digital journey and work to stay ahead of your competition:
Is there collaboration across the enterprise in all aspects of the bond life cycle?

Are you breaking down the silos that divide underwriting, compliance, customer service and claims?

Are you fostering a culture of innovation? Are new insights shared and employees empowered to act on them?

Are you designing software solutions with the end user in mind?

Do you have a road map for digital change?



"Every dollar invested in digital transformation should be evaluated in terms of how it can optimize specific processes and functions today while igniting sustainable growth for tomorrow," EY says.
Ready to take your bond management system to a higher level? 
Let us show you how our world-class surety management software can make your business more competitive. Tinubu Surety for Carriers is a cloud-based solution for automated underwriting, account risk analysis, bond life-cycle management, and surety analytics at the enterprise level. Contact us to find out more and schedule a demo.
Digitize Surety to Develop a Sharp Competitive Edge
An industry view by Thomas Frossard, Tinubu's Head of Innovation.
Read more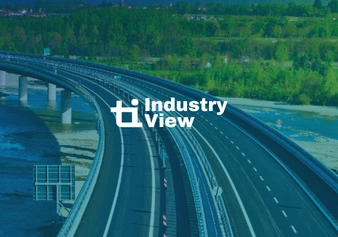 ---
Most recent articles
Credit Insurance
Sep 11, 2023 5:59:37 PM
Read more
Rethinking Digitalization
A market analysis thought by Jérôme Pezé, Tinubu's Chief Executive Officer and Founder.
See more